Take care of your eye during Diwali. Small crackers cause minor burns in the skin, eyelashes or eyelids. But heavy crackers like rockets and "atom bombs" can cause serious damage to the eye.  Bleeding inside the eye, tear and detachment of the retina, and injury to the optic nerve and cornea may lead to permanent loss of vision.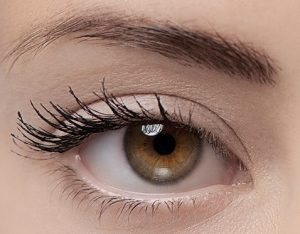 Diwali, the festival is celebrated by people all over India with joy, by distributing sweets, lighting lamps and bursting crackers. However, if care is not taken, this joyful festival may turn into a nightmare for some families. Several fire accidents and fire cracker related injuries ruin the festival celebration in the families of the affected. Minor injuries if attended to immediately can be treated completely.
Fire cracker injuries affecting the eye are not uncommon. However, the incidents of firecracker injuries during Diwali are reported to have reduced over the years with increasing awareness and prompt treatment.
The eye is a very delicate structure and several minor structures in it play a vital role in vision. Even a minor injury may cause permanent damage to these structures and lead to permanent impairment of vision.  Therefore, depending on the severity of the injury, one may restore structural integrity of the eye but may not be able to completely restore its functionality. Hence it is imperative to adopt certain safety measures in order to avoid such eye injuries. While the person lighting the firecracker is at risk, so too is the innocent bystander.
Here is a list of precautions one should take to avoid such accidents during Diwali celebration.
DO's
Use protective eye wear while lighting firecrackers

Keep your face at a distance while lighting sparkly fire crackers or bombs

Children should light fire crackers only under the supervision of parents or elders

Wear light cotton clothes. Do not wear synthetic clothes, scarfs or dupattas that can catch fire easily

Keep a bucket of water and sand nearby to extinguish fire in case of mishaps

In case of an eye injury, apply a cotton pad and patch the affected eye. Immediately rush to the closest eye clinic or hospital
DON'T's
Do not buy uncertified crackers that are not approved by ISO

Do not allow small children near firecrackers

Keep lamps and candles away from firecrackers

Avoid using loud firecrackers – Be considerate towards small babies, old people and pets

Do not use stones, bottles or tins to hold a cracker or rocket in its place while lighting crackers. Doing so can eject tiny pieces of the above objects into the surrounding area at high speed, risking injury to those around

Along with the person igniting the crackers, the bystanders too should make a note of the above precautions.
People incline to keep crackers in the puja room. But this is unsafe as there are likelihoods of the crackers catching fire and damage. So they have to be kept safely.
On a last note – Other than lighting crackers, there are several ways to celebrate this festival of joy and lights. For example, bring light into a poor child's life by helping with his/ her education. The choice is yours.
Have a happy and safe Diwali!
Dr. K Bhujang Shetty
Narayana Nethralaya, Bangalore, Karnataka
Telephone no: +91-80-66121300-305
Email : info@narayananethralaya.com, info@nnmail.org