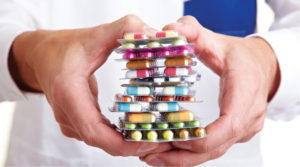 An adverse drug reaction or ADR is an unwanted, unintended harmful reaction that occurs at doses normally used for treatment following the administration of a medication(s), that is suspected to be related to the use of such medication. The reaction may be a known side effect of the medicine or it may be a new previously unrecognized ADR.
Why are drug reactions important?–Key facts
Adverse drug reactions are among the leading causes of death in many countries.
ADR is one of the leading causes of morbidity and mortality in health care. The Institute of Medicine reported in January 2000 that about 44,000 to 98,000 deaths occur annually from medical errors. Of this total, an estimated 7,000 deaths occur due to ADR. To put this in perspective, consider that 6,000 Americans die each year from workplace injuries. In the US drugs are behind heart disease, cancer and strokes as the leading cause of death.
The severity of harm caused by ADR ranges widely — from little or no effects, to more serious effects (e.g. organ damage to kidney, liver, blood cells etc), and rarely to even deaths. Drugs taken during pregnancy can cause injury to the foetus.
The majority of adverse drug reactions are preventable.
People in every part of the world are affected by ADR.
In some countries ADR related costs, such as hospitalization, surgery and lost productivity, exceed the cost of the medications.
No medicine is risk free. Anticipating who will suffer an ADR, when, and from what medication is difficult. Vigilant assessment of the risks and benefits of medicines promotes patient safety.
What factors can cause adverse drug reaction?
Wrong diagnosis of the patient's condition; thus using wrong and unnecessary medicines.
Prescription of the wrong drug or wrong dosage of the right drug.
An undetected medical, genetic or allergic condition that might have caused the reaction;
Self-medication by the patient with or without prescription by the doctor.
Not following the instructions as advised for taking the medication.
Reactions with other drugs (including traditional medicines, protein supplements etc).
Certain foods and beverages can interact with medications, making them less effective or causing side effects.
Use of a sub-standard medication and counterfeit medicines whose composition and ingredients do not meet the correct scientific requirements, and can be ineffective and often dangerous.
When should you suspect an adverse drug reaction developing in you?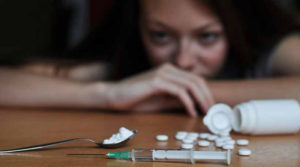 Following prescription of any medication for any reasons if the patient develops any of the changes listed below, an adverse drug reaction should be suspected:
Skin Rash of any nature.
Change in respiratory rate, heart rate, hearing, or mental state.
Seizure.
Anaphylaxis.
Diarrhea.
Fever.
Medicines should be discontinued immediately and the doctor should be consulted for further instructions.
What is the role of the patient in preventing adverse drug reactions?
There are a few things patients can do to help prevent the chances of having an adverse drug reaction:
Before consultation:
Avoid taking inappropriate drugs in the context of all clinical condition. Many a times simple measures like rest, diet or life style changes may help alleviate the symptoms. Many illnesses (e.g. viral fevers etc) may settle down in a few days. Also avoid taking over the counter (OTC) medications often and for a long period of time.
Provide details of any history of allergies especially due to drugs in the past to your doctor.
Always develop the habit of consulting the same doctor (family doctor). This helps the doctor to understand the history of the patient when he is treating the patient and you can also consult him even in emergencies or in doubt.
Similarly always purchase the medicines from the same pharmacist as the pharmacist may also be aware of the medications you are consuming and might help you in avoiding the misuse of medications.
During consultation:
Submit a list of medications which you are already using to your doctor and discuss it with him, asking specifically about possible drug interactions.  In addition to any prescription medications, be sure you include OTC medications, vitamins, herbal supplements, and medicinal creams or ointments.
Make sure you have understood the medicines prescribed and all the instructions given by the doctor. Do not hesitate to ask the doctor again if you have not understood completely.
Make sure your pharmacist gives you a correct medications prescribed by your doctor. Do not accept any substitutes without informing the doctor.  Also try to read the information sheet given with the medicine.  Reread it periodically to see if any new warnings are added and also whenever you add another new medication to double check for possible interactions.  You can also collect some information about the drug through computers.
Before taking any new medication or supplement, ask your doctor or pharmacist about possible interactions.
Use right dose, route, and frequency and follow all the instructions as advised by your doctor.
Follow all the instructions given by your doctor as certain investigations and examinations needs to be done periodically in especially drugs which have to be taken for a prolonged period of time.
After consultation:
Consider any untoward incidents, any new symptoms (listed above) as probably due to a drug reaction and discontinue the medicines.
You should make a list of all the drugs (prescription, nonprescription, and illegal) and herbal and vitamin supplements you've taken over the last 4 weeks. Your doctor may ask you to stop taking any of the suspected drugs and prescribe something else.
Carry a card in future (yellow card) which gives the information regarding your drug profile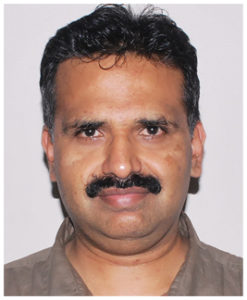 Dr BHANU PRAKASH
Professor, Dept of Dermatology
Whitefield, Bengaluru – 66
Ph: 080-28413381/2/3/4