Three cases confirmed in India- Corona virus a Pandemic? How to prevent corona virus infection? Awareness and prevention, not panic, are important in battling corona virus infection. Make sure to take basic precautions and get information from authentic sources.
The novel Coronavirus that began in Wuhan, China has now become a global crisis. Following the reporting of three cases from India(all from Kerala), there is a growing number of cases of misinformation about the virus, ranging from racist explanations for the disease's origin to false claims about miracle cures being circulated on social media.
As per recent statistics, the death toll from Wuhan corona virus outbreak has killed at least 362 people and infected more than 17,300 globally, as it continues to spread beyond China. One person outside mainland China, a man in the Philippines, has died.
 Nearly 60 million people remain under lockdown in Chinese cities as international researchers race to develop a vaccine and halt its spread
Global spread: The virus has been confirmed in more than 25 countries and territories including Thailand, France, Germany, the U.S., and Canada,Malaysia,Hong Kong  since it was first detected in the Chinese city of Wuhan in December.
Three cases of the coronavirus has been confirmed in India, all from Kerala.Over 800 people are under surveillance at their homes in Kerala for possible exposure to the virus.
Wuhan Coronavirus Looks Increasingly Like a Pandemic, Experts Say.Rapidly rising caseloads alarm researchers, who fear the virus may make its way across the globe. But scientists cannot yet predict how many deaths may result.
Given that it is a novel virus, the need of the hour is to dispel the misconceptions surrounding the disease and raise awareness on the symptoms to watch out. This will ensure timely diagnosis and management and prevent complications.
The World Health Organization (WHO) on Thursday said that the novel corona virus outbreak has become a Public Health Emergency of International Concern (PHEIC).  
A pneumonia outbreak was first reported in December in the city of Wuhan of central China's Hubei  Province. Experts have attributed the outbreak to a novel corona virus that has since spread across China and abroad.The corona virus is a virus that spreads through both direct and indirect contact. While direct contact happens through close contact with any kind of oral secretion, the indirect route could be through cough or sneezing – droplet infection.
Dr. Prashant Dash, Director-Medical Services, Medlife, says, "Like other corona viruses – such as the ones causing SARS and MERS – even the Wuhan virus comes from animals. Those who are infected may have flu- or pneumonia-like symptoms. It is therefore important to watch out for cough, fever and breathing difficulties and contact a specialist immediately. In severe cases, it can also lead to organ failure. There is no vaccine or treatment for this condition as of now and recovery is dependent on how strong the immune system is."
Adding further, Dr Dash, said, "While it is not yet a public health emergency outside China, it is imperative to take precautionary measures. It is a good idea to get the flu vaccine and keep away from someone who has either returned from China or has flu-like symptoms to prevent transmission. Make sure you get information from the right sources and contact a doctor in case of any concerns."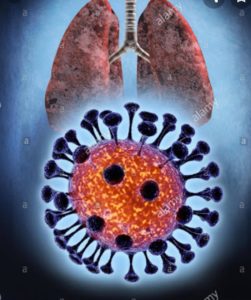 Some tips to follow
Wash your hands often with soap and water for at least 20 seconds. If soap and water are not available, use an alcohol-based hand sanitizer.
Avoid touching your eyes, nose, and mouth with unwashed hands.
Avoid close contact with people who are sick.
Stay home if you experience flu-like symptoms.
Cover your cough or sneeze with a tissue, then throw the tissue in the trash.
Clean and disinfect frequently touched objects and surfaces.
[1] According to China's National Health Commission