The growing demand for nutraceutical supplements  amongst millennials. India's nutraceuticals industry will be huge in the coming years. It is expected to grow up to $18 billion by 2025.
Consumers here in India are now more aware of the importance of a healthy diet and a healthy lifestyle, they now know and understand how appropriate nutrition can help them prevent diseases, and deal with a lot of other health-related problems. This understanding has increased the demand for nutraceutical supplements, especially amongst the millennials (individuals between the age range of 24-40 years).
What are Nutraceuticals?
 Nutraceuticals are medically or nutritionally functional foods. These supplements sate your hunger, provide basic nutrition and also have medical benefits. For example, some nutraceuticals help prevent hypertension, high cholesterol, helps control weight, etc. They include functional foods such as nutritional supplements, vitamins and minerals enriched products, beverages as well as dietary supplements.
India holds up to 2% of the global nutraceutical market as of now, but the demand is rapidly increasing. The penetration rate is 6.32% in rural areas, but it is around 22.52% in the urban areas. This shows a high scope of growth in the near future.
 Popularity of supplements:
1. Open to experimenting for better health: For the social-media-savvy adults, healthcare is no longer restricted to hospitals, clinics, and pharmacies. Nutraceuticals in the form of health supplements added nutrition, and prevention of lifestyle diseases, are gaining prominence. Millennials are open to experimenting with these newly found ways to optimum healthcare and lifestyle.
2. Rise in disposable income: While the rising awareness and the access to the right nutritional products are a few reasons for the rise in this sector, a key reason also is the added disposable income. Now, this disposable income is the amount that you are left with after paying all your taxes, bills and other social security charges. Expansion of the salary bracket in almost every sector and industry in India has enabled millennials to have a decent amount of disposable income. With this increase, they can, without any worries, spend a little amount in experimenting with products that are beneficial for their health, and that is exactly what they've been doing, adding supplements to their daily routine.
3. Ease of access of supplements: These products are now very easily available. They are found in the local supermarkets, supplement stores, and even pharmacies. Some are available online as well. Increased digital presence is also creating awareness as well as increasing the demands of these supplements. Consumers can either go to their near-by supermarkets or buy the supplements on any e-commerce platform. This ease of access has also contributed to the growth in the popularity of these products.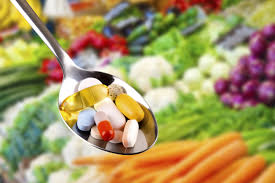 4. Healthy inside and outside: Apart from all these factors, the fact that millennials now understand the correlation between the aesthetics outside and health – like for example, a healthy gut keeps the skin clean, improved collagen in the body helps with elasticity and anti-aging, etc is also a reason for the growth in the demand of nutraceutical supplements. They know that they need to have a healthy body and a healthy lifestyle to have attractive features. Looking good and having the perfectly toned body is one of the most important things for this current generation, but they lack the time to work for these desired features. Therefore, they are open to every option available and are open to experimenting as well. The nutraceutical supplements provide these millennials with all the appropriate nutrients that they need, and hence it is so popular amongst them.
Considering the growth in technology and the increased usage of social media, we can say that India's nutraceuticals industry will be huge in the coming years. It is expected to grow up to $18 billion by 2025. The nutraceutical market is becoming an integral part of the preventive healthcare industry. More and more players are getting in the race and exploring new opportunities in this exciting market. With the growing awareness, there's no doubt that this sector will expand at the speed of light.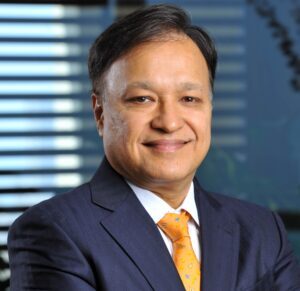 Mr. Sushil Khaitan
CEO & Director – Purenutrition.me