SARVA, Yoga Studio Chain launches a 1 week multi-language online module on Immunity Boosting.The modules available in 6 languages are aimed at a healthier and fitter nation that can tide over the current crisis by boosting their immunity.
Mumbai, 25th March 2020: SARVA, Yoga Studio Chain, has rolled out an integrated digital campaign called #Stronger Immunity Stronger You. An immunity booster course has been launched on their app in 6 Indian languages accessible to anyone in the country, wherever they are at through their app which is called SARVA. ( on iOS and android ) The brand aims to help people continue their holistic fitness regime at home, with the modules reiterating the importance of yoga in building immunity during these uncertain times.
The six languages include English, Hindi, Marathi, Kannada, Telegu and Malayalam. The above regional languages constitute to more 500 million people in India.The number of complications arising out of COVID-19 is the highest in those with a low immunity, the elderly and people with comorbidities. In this light, Sarva has introduced these modules with an aim of reaching out to the masses to encourage them to strengthen their immunity.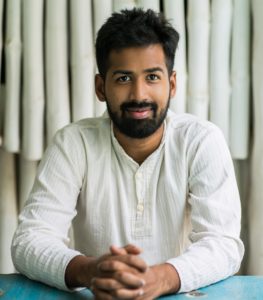 Speaking about this, Sarvesh Shashi, Co-founder, SARVA Yoga, said, "As the entire world battles a virus for which a cure is yet to be found, we can certainly draw up a guard against contracting the disease – and that guard is better immunity. Apart from offering over 1200 live sessions online, we at SARVA, are encouraging people to make themselves stronger with our immunity booster module in 6 languages. After all, #Stronger Immunity Stronger You. This is a time for collective action and bringing communities together for a future where people can fight diseases by being stronger – mentally, physically, and emotionally."
From following all hygiene protocols in their studios to updating people on steps to take before and after a workout, SARVA Yoga have been trying to help people avoid a panic situation and remain calm. They are also ensuring that the online sessions are personalized and available to anyone who wants to benefit from them.