SARVA appoints Talking Point  as its PR agency.
Mumbai: SARVA, India's fastest growing Yoga Studio Chain, has appointed integrated communications agency, Talking Point Communications (TPC) as its PR agency to help further its mission of spreading large-scale awareness on yoga through various targeted campaigns. The announcement was made following an agency review initiated by the board of directors at SARVA in November 2019.
 Talking Point Communications will support SARVA in strategic counsel and planning, media relations, issues, and crisis management, advocacy and integrated campaign development. Some other clients the agency works with include bigbasket, Housejoy, Melorra, Space Matrix, Pee Safe, The HillCart Tales, Furlenco The Live Love Laugh Foundation, Medlife, and Portea, among many others.
 Speaking about this, Nitin Agarwal, CMO and Head of Digital Business, SARVA, said, "We are happy to have on board Talking Point Communications as our PR agency. The team brings proven strategic PR expertise which will enable SARVA to further grow as a global brand and expand its reach. We believe that Talking Point's immense experience in health and wellness sectors and their capabilities in stakeholder outreach will make this a mutually beneficial association."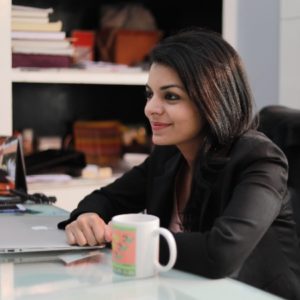 Adding her comments, Ms Naina Aggarwal Ahuja, Founder and COO, Talking Point Communications, said, "We are delighted to partner with a disruptive young brand like SARVA and at a time when they are at an important phase of growth and expansion. SARVA has emerged as a name to reckon with in promoting yoga-based fitness and is associated with many notable names. We look forward to providing SARVA with integrated communications support across their corporate as well as brand portfolios."
A disruptor in the fitness and wellness category, SARVA is focusing on the millennial population. With 25 different forms of practices, different yoga practices, the venture plans to make yoga popular amongst the urban youth. SARVA has rapidly grown since its inception and runs studios across two formats: Diva Yoga and Sarva Yoga.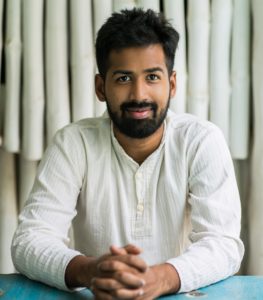 Founded in 2016 by Sarvesh Shashi, SARVA envisions to build a global community of physically, mentally and emotionally fit individuals, through yoga, mindfulness, movement and beyond. SARVA does this through two approaches: physical and digital. The physical approach includes the company's state-of-the-art brick and mortar studios and lifestyle products. The accessible and interactive digital platform constitutes the digital approach.
 The company has so far raised over 8 Million USD from an illustrious list of global investors including David Giampaolo, noted entrepreneur in the global health and fitness sector; Mark Mastrov, an entrepreneur hailed as the 'Steve Jobs of Fitness'; Jennifer Lopez, Alex Rodriguez, Zumba, etc. The angel round also included investments from Bollywood Actors like Malaika Arora, Aishwarya R Dhanush, Shahid Kapoor and Mira Kapoor.