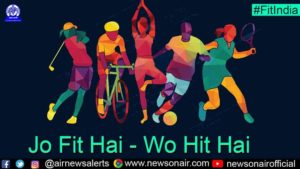 New Delhi:On August 29th, Hon. Prime Minister Narendra Modi launched the Fit India Movement – aimed at encouraging people to give priority to sports and fitness in their day-to-day lives. Prime Minister  launched the 'Fit India' Movement'  saying the initiative is the need of the hour and will lead India towards a healthier future.At a colourful ceremony, which included a presentation of India's indigenous martial art forms, dances and sports, Modi said technology has contributed to a sedentary lifestyle
"Fitness has always been an integral part of our culture. But there is indifference towards fitness issues now. A few decades back, a normal person would walk 8-10km in a day, do cycling or run.But with technology, physical activity has reduced. We walk less now and the same technology tells us that we are not walking enough," he added
The launch was also attended by Sports Minister Kiren Rijiju and this year's National Sports Awards winners among others."We will take this movement to new heights with the cooperation of my fellow Indians. I am so glad that this movement is being launched on the birth anniversary of Major Dhyan Chand, our hockey wizard," Rijiju said at the launch.
On the occasion of the launch of Fit India Movement Mr. Jitendra Chouksey, Founder, SQUATS said,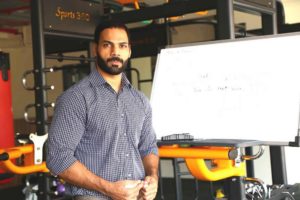 " As a company that is on a mission to make 50 million people fit, SQUATS wholeheartedly supports this excellent initiative. Fitness is the key to a happy life but far too many Indians don't consider it a priority. Through our portal www.squats.in and our fitness app (Fittr), we have been doing our bit by educating people about the importance of making fitness an integral part of their lives and offering easy-to-use tools and solutions that help them improve their health. The PM has said that fitness requires zero investment but the returns are unlimited. I sincerely hope that the Fit India Movement achieves its goal of helping people acquire this greatest wealth of all".