Bengaluru: Narayana Health, Bengaluru has launched a week long campaign 'Change of Heart' to commemorate World Heart Day which is observed on 29 September.  The campaign comprises of several activities that are conducted across regions in Bengaluru including fundraiser art exhibition in association with Akanksha Artist Group, 'Heart and Cycle' installation at public forums, Walkathon at select locals and cardiac rehab program.
The fundraiser exhibition in association with Akanksha Artist group has showcased over 100 paintings from 56 emerging and well-known artists at Rangoli Metro Art Centre. 50% of the proceeds from the sale of the artworks will be donated to Narayana Hrudayalaya Charitable Trust, to provide complimentary cardiac treatment to the underprivileged.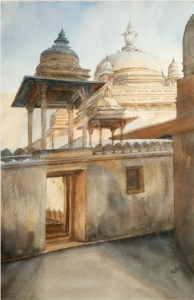 Another interesting 'Heart and Cycle' installation will be mounted at Gopalan Mall at Old Madras Road and Global Tech Park, Whitefield. The objective of this initiative is to highlight the correlation between a 'Heathy Heart' and 'Healthy Habits'. Participants need to pedal the cycle to illuminate the heart which is attached to the overall installation. A Walkathon will also be held at Gopalan Mall, Old Madras Road on Sunday, 30th September at 6 am to mark the occasion of World Heart Day.
Ramaiah Narayana Heart Centre and Narayana Multispeciality Hospital, Whitefield have launched a dedicated Cardiac Rehabilitation service on this World Heart Day. The rehab program is aimed at patients of all ages undergoing or those who have undergone treatment for coronary heart disease or cardiac failure. The centre will assist in improving the health and well-being of patients through exercise training, education on heart healthy lifestyle, and counseling on diet and stress management.