HiiiH (Healthcare Innovations in Indian Healthcare) presents an online healthcare entrepreneurship certificate course.
Healthcare Innovations in Indian Healthcare (HiiiH) – an application-based, purely made-in-India platform, designed solely to support Doctors & healthcare entrepreneurs with their innovation journey from idea validation, product development, IP filing, clinical support, regulatory, marketing and sales, in order to catalyse Indian driven healthcare innovations. HiiiH provides a team finding platform, where expert services can also be availed.
In addition HiiiH is now presenting an online healthcare entrepreneurship certificate course to promote healthcare entrepreneurship. The course aims at providing a basic and advanced certification on Medical Device and Healthcare Innovations that has the branding and credibility to improve employment in healthcare companies or help create better founders of healthcare start-up companies.
This course will be most beneficial for doctors, medical students, biomedical engineers, medical electronics graduates and product designers who would like to work on a new healthcare solution. Those from other backgrounds can take this course as well if it is of interest.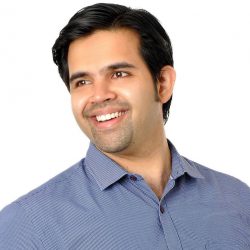 The course will include a total of 20 sessions, out of which, Dr. Jagdish Chaturvedi, founder of HiiiH will take-up 12 sessions and the other 8 will be from MedTech and Healthcare Guru's who run large companies like GE healthcare, Transasia, Stryker, Philps, Boston Scientific, Johnson and Johnson, Stanford Biodesign, School of international Biodesign, VC firms and leading Indian start-up co-founders who have developed and commercialized their solutions.
1. The course will start from 1st July 2020 to 30th September 2020
2. The cost for the basic programme would be – INR 19,999.00 and for the advance programme would be INR 29,999.00. (Advanced course has an additional month-long project and more stringent Certification process & therefore value)
3. Book the course from the services menu on app HiiiH.