100% herbal period pain relief patches infused with Menthol and Eucalyptus oil, Crampfree offers instant and long term relief from period cramp pain
New Delhi: FLOH, a revolutionary feminine health and hygiene brand by Visionaari, has launched Crampfree – 100% herbal period pain relief patches. The launch is in line with the World Menstrual Hygiene Day and the brand's vision to provide premium feminine hygiene solutions to the go-getter women of today. The ultra-thin, waterproof patches are infused with Menthol and Eucalyptus oil, along with camphor which provide instant and long-lasting relief from period cramp pain.
FLOH Crampfree is 100% herbal and non-greasy and is a very effective pain relieving remedy for monthly cramps. Further, since it is not orally ingested but directly pasted on the affected area, it delivers a much higher dose of the drug to the affected area minus any side effects. As it delivers the drug at a controlled rate for 12 hours, Crampfree does not require re-application throughout the day. You can wear them to work, social gatherings and even parties.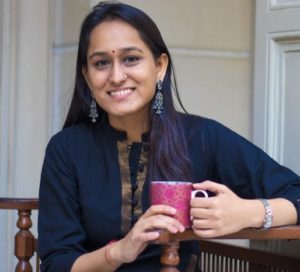 Speaking on the launch, Ms. Gauri Singhal, Founder and CEO, Visionaari, said, "Ever since its inception, making sure women forget that they are on their period has been the core of FLOH's ideology. As menstrual cramps affect most of the women out there, it was our natural progression to address this problem. Just like FLOH tampons, Crampfree will change the way women perceive their periods, helping them have a bloody good period".
Crampfree patches are non-messy and are perfect for those days of the month such that they can be easily applied under clothing without any staining. They stick to the body uniformly so the application is completely discreet. The patches are recommended for but are not restricted to the lower back and lower abdomen area, which are the most affected by period pain. The product is available on all leading e-commerce platforms including Amazon, Flipkart, PayTM and Nykaa. These are also available at major offline supermarkets and pharmacies including Fortis Healthworld, Modern Bazaar and other general trade pharmacies in Delhi. Priced at INR 280, the patches are available in packs of 5.
How to use: Dry the application area completely before use. Take out the patch from the cover. Peel off the protective liner. Place it uniformly over the pain affected area – lower back, below the belly or thigh/calf muscles. Feel the cooling effect within 15-20 mins of use. Dispose off in the bin after use.
About FLOH  
FLOH is a revolutionary feminine health and hygiene brand, rolled out by Visionaari, a Delhi-based personal care start-up. Catering to the ambitious and go-getter women of today, its flagship product is FLOH tampons that provide up to 8 hours of protection. Priced reasonably between INR 115-120 and packed individually, the brand aims to encourage more women in the country to experience the convenience of using tampons. Their products are available across all major ecommerce sites.