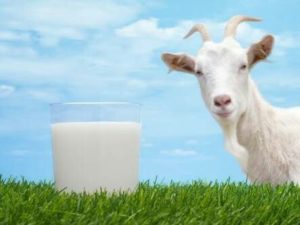 Dengue outbreak: Goat Milk  witness a huge demand. With an alarming increase in Dengue cases, health departments across the country are facing a huge challenge to combat the mosquito-borne disease. Since there is no specific vaccine or drug to prevent dengue, people are looking for an alternative or natural home remedies to control the dangerous disease. Following suggestions by traditional healers that goat milk may be beneficial to people infected with dengue, its demand has reportedly soared drastically a few days back.
Local Goat Milk sellers are receiving daily 70+ requests for a glass of milk from patients suffering from dengue and thus prices are also soaring.Platforms like Aadvik Foods selling Goat Milk in powder and frozen state witnessing 100% spike in demand.
Apart from local goat milk vendors, dairy startups are also getting high traction for Goat milk. Mr. Shrey Kumar, Co-founder, Aadvik Foods shares, "We have seen 100% increase in demand in the past two months for not only Goat milk (frozen form) but for Goat milk powder as well. People are increasingly looking for natural goat milk without any adulteration, hence our platform is catering to the increased demand".
Goat Milk is believed to increase platelet count, however these is no scientific research on it. Apart from Goat Milk, Kiwi and Papaya leaves are getting popularity among patients suffering from dengue. 
to learn more on food and nutrition click here