Prevent the community transmission of COVID 19. The healthcare system in India is not well equipped to handle it and it is better to follow basic protective measures.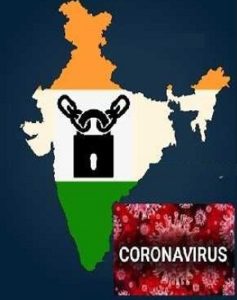 World is going through the crisis of the century. In these gloomy times, we all need to come together to fight the situation. The unprecedented COVID-19 pandemic upsurge followed by curfew, lockdown and 'Social Distancing' supposed to be the effective preventive measures have almost put a pause in the lives of the people, posing serious challenges around. Despite putting sweat and blood round the clock to discover a vaccine or medicine for COVID-19 cure, medical scientists from across the world haven't come out with flying colours yet.
While the world continues to fight the battle against COVID-19, the rising number of cases being reported in India has been a matter of huge concern for the citizens, healthcare authorities and the Government. Senior Citizens have been found to be more vulnerable to this deadly virus.With close to 120 million seniors in the country, the stakes are manifold. The healthcare system in India is not well equipped to handle community infection and facts such as only 1 doctor per 1800 population, only 1.7 nurses available per thousand population, only 0.9 hospital beds per 1000 population, mere 100,000 ICU beds and 40,000 ventilators can vouch for it.
Therefore, it is very essential to prevent the community transmission of COVID 19 and manage maximum patients at home to relieve the burden on the healthcare system and preventing cross infections. Most people who become infected experience mild illness and recover, but it can be more severe for others. Take care of your health and protect others by doing the following:
1.Wash your hands frequently :Regularly and thoroughly clean your hands with an alcohol-based hand rub or wash them with soap and water. Washing  hands  kills viruses that may be on your hands.
2.Maintain social distancing : The best possible solution in the absence of an effective drug or vaccine has turned out to be social distancing as a result of which countries are implementing lockdowns for days at a stretch to break the chain of transmission. Maintain at least 1 metre (3 feet) distance between yourself and anyone who is coughing or sneezing. When someone coughs or sneezes they spray small liquid droplets from their nose or mouth which may contain virus. If you are too close, you can breathe in the droplets, including the COVID-19 virus if the person coughing has the disease.
3. Avoid touching eyes, nose and mouth: Hands touch many surfaces and can pick up viruses. Once contaminated, hands can transfer the virus to your eyes, nose or mouth. From there, the virus can enter your body and can make you sick.
4. Practice respiratory hygiene: Make sure you, and the people around you, follow good respiratory hygiene. This means covering your mouth and nose with your bent elbow or tissue when you cough or sneeze. Then dispose of the used tissue immediately. Droplets spread virus. By following good respiratory hygiene you protect the people around you from viruses such as cold, flu and COVID-19.
5. Seek medical care early: If you have fever, cough and difficulty breathing, seek medical care early. Stay home if you feel unwell. Follow the directions of your local health authority or doctor.This will also protect you and help prevent spread of viruses and other infections.
6. Stay informed and follow advice: Stay informed on the latest developments about COVID-19. Follow advice given by your healthcare provider, your national and local public health authority or your employer on how to protect yourself and others from COVID-19.
 7.Stay at home: If you begin to feel unwell, even with mild symptoms such as headache and slight runny nose, stay at home  until you recover.  Avoiding contact with others and visits to medical facilities will allow these facilities to operate more effectively and help protect you and others from possible COVID-19 and other viruses.
8.Postpone elective surgeries and consultations: It is  better to postpone elective surgeries and consultations.Government's have taken decision to postpone elective surgeries at all Government hospitals to create adequate capacity to treat severe corona virus cases. Online consultations will help people seek advice from experts without having to travel, thereby reducing the risks of exposure and spread. Telemedicine will act as a safety valve for India's strained healthcare system, thereby increasing the citizen's safety and bolstering the workforce to screen many more patients than in face-to-face encounters..
 We must learn from the surge of corona virus cases in other affected countries and keep our resources amply ready to deal with it. Social distancing, including advising patients to, is a must to flatten this exponential growth curve and save India from a situation that countries like Italy, USA, England, Iran, spain etc. have witnessed.
Dr. Chalapathy
Professor of General Surgery
Vydehi Hospital
Whitefield, Bangalore – 66
Ph: 080-28413381/2/3/4
www.vims.ac.in