Bengaluru: Renowned Bangalore-based Consultant Child & Adolescent Psychiatrist Dr Ramya Mohan created awareness on mental illnesses in pregnancy and the role of the creative arts to support maternal, child & family mental health in UK Parliament recently.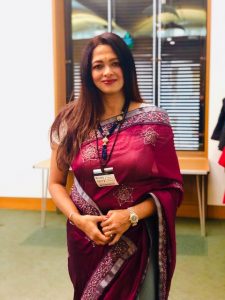 The House of Commons hosted HOPE 2018, awareness raising event on 'Mental Wellbeing in women during Pregnancy and beyond' at the Attlee Suite, UK Parliament, Westminster recently. Globally lauded Child & Adolescent Psychiatrist, composer/musician, artist, author, speaker and humanitarian Dr Ramya Mohan, spoke on 'Creativity and Creation: A mental health strategy using the creative arts for women and families in pregnancy and beyond'.
Dr Mohan spoke of her rich experiences, working in the diverse areas of psychiatry, music and art across the East and the West to support brains better. Dr Mohan eloquently spoke as a global citizen on West/East perspectives, shared
statistics and insights relevant to mental illness and opened a conversation on future directions. Her unique perspectives as a clinician and musician working across cultures and her pride at her dual British Indian heritage evoked an enthusiastic response from an informed audience.
Worldwide, at least 1 in 10 mothers suffer from mental health conditions during pregnancy (WHO), making this one of the commonest health conditions during pregnancy. Mental health conditions are still one of the leading causes of death of the mothers in the UK and globally. According to the last Confidential Enquiry into Maternal death (MBRRACE report), almost a quarter of mothers died due to psychiatric causes. Stress/ poorly controlled mental health conditions during pregnancy can also adversely affect pregnancy outcomes. This can lead to low birth weight, premature labour, preeclampsia and mental health problems in the unborn child.