Amla is a super food with amazing health benefits. Multiple studies have shown that amla strengthen immunity with rich source of vitamin C and A.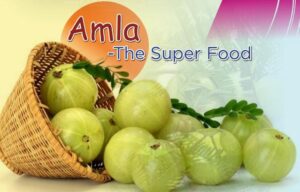 Amla is called amalaki in Sanskrit. It is one of the important and oldest medicinal plant mentioned in Ayurveda as potential remedy for various ailments. There are number of classic medicine in which amla is main ingredient, since time immemorial. Various parts of plant like nut or seed, leaves, root, bark and flowers are used to treat number of diseases, most important being fruit. Its sceintific name is Phyllanthus emblica Linn or Emblica officinalis Gaertn.
A wide range of phytochemical components are  present in amla and other parts of the tree. The ripe fruits are generally used fresh but, it is also used as dried fruit. Fresh fruit is acidic whereas, dried fruit is sour and astringent. This is a very rich source of vitamin C and A and strengthen immunity. The vitamin value of amla will increase when the juice is extracted from the fruit. It also contains high levels of minerals including calcium, phosphorous, iron, carotene, thiamine, riboflavin, and niacin.
The fruits, bark, and the leaves of this tree are rich in tannin. The amla flowers are cooling and aperient and the bark is astringent and it contains leucodelphinidin. The seeds of the amla contain a fixed oil and phosphatides.  It contains fatty acids like linolenic, linoleic, oleic, stearic,  palmitic and myristic. The root contains ellagic acid and lupeol.
Studies have shown that amla possesses antiviral, antibacterial and anti-fungal, anti-oxidant, aphrodisiac, chelating, antipyretic, analgesic, antitussive, antiatherogenic, adaptogenic, cardioprotective, gastroprotective, antianemia, antihypercholesterolemia, woundhealing, antidiarrheal, antiatherosclerotic, hepatoprotective,  nephroprotective  and  neuroprotective  properties.
The fruit is used either alone or in combination with other plants to treat many ailments which can be listed as follows:
1.Heart disorder: Chromium content of amla reduces the levels of LDL (bad) cholesterol in the body. So it is considered as an effective remedy for heart disease. Amla powder strengthens the heart muscles, reduces excess cholesterol and plaque build-up in the vessels and arteries. So it reduce the chances of heart attack and stroke
2.Cancer treatment: Polyphenols, flavonoids, and tannins content of amla is powerful tool against cervical and ovarian cancer cells.
3.Immunity booster: Multiple studies have shown that amla helps in increasing white blood cell counts and strengthen immunity through its antibacterial and anti-inflammatory properties. White blood cells are cells which attack and eliminate foreign toxins, which helps to improve immunity.
4.Respiratory disorders: This is useful in treatment of respiratory disorders like asthma and bronchitis.
5.Hypertension: Amla choorna (powder) or triphala tablets or decoction are benefitial for BP. Triphala, a combination of amla and two other herbs is an excellent medication for high BP.
6.Anemia: It is rich in vitamin C or ascorbic acid. This helps in the absorption of Iron. So it is a natural cure for anemia. It is also a good supplement for patients suffering from iron deficiency.
7.Acidity: It improves digestion and calm hyperacidity. It is also a solution for other pitta related digestive problems.
8.Skin: Vitamin C and other minerals of amla helps to keep the skin moisturised. It cleanses the toxins, and boost immunity of the skin and protect against bacterial infections. This helps to get beautiful glowing skin and enhances complexion .
9.Hair health: Amal have a good result on hair growth and prevents premature hair greying. It supports the strength of hair follicles and hormones through its carotene, iron and antioxidant content.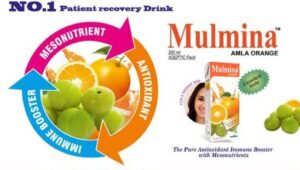 10.Diabetes:  Due to its high vitamin C and chromium content, it is effective in managing diabetes. It reduces blood sugar and helps to use glucose as energy. Decoctions prepared by a tablespoon of amla juice with a cup of bitter gourd juice, taken daily for 2 months is helpful in restorative of pancreas and it secretes insulin.  It reduces the blood sugar in diabetes. But diet restrictions is mandatory while taking this medicine. It also prevents eye complication in diabetes.
11.Fevers: Refrigerant and aperient properties of amla seeds and leaves is helpful in the treatment of fever. Decoction of its leaves relives fever. Decoction of the amla seed, dried grapes and sugar is used for gargling especially when there is a loss of taste due to fever. And decoction of the emblic seed, chitrak root, chebulic myrobalan and pipli are also given for fever.
12.Gonorrhoea: The juice of the bark with honey and turmuric is a remedy for gonorrhoea.
13.Pruritis: The seed are burnt, powdered and mixed with oil is beneficial for scabies or itch.
14.Eye disorder: Vitamin A and carotene content of amla is good for vision. Amla juice with honey is helpful in protecting eyesight. It is advantageous in the treatment of conjunctivitis, night blindness and glaucoma. Juice mixed with honey can be taken twice daily for this problem.
15.Diarrhea: Different decoctions like fruit mixed with sour milk is helpful for dysentery; decoction of the root has an astringent property. Infusion of the leaves with fenugreek seed is helpful for chronic diarrhea.
16.Anti-aging: Vitamin C and anti-oxidants property of amla help to remove free radicals which are main cause of signs of aging (wrinkles, age spots). Face mask made from amla powder is good to remove age spots.
17.Calcium Absorption: Amla helps the body to absorb calcium, which is necessary for bones, teeth, and nails. Drinking diluted amla juice on an empty stomach in the morning is advisable.
18.Nose Bleed: Fry the seeds in gee, ground in gunjee (the liquid from boiled rice). Apply this on the forehead to stop nose bleeding.
Thus amla is useful against many severe diseases. There are a variety of classic Ayurvedic preparations, in which amla is used as a main ingredient. It helps to improve intelligence and memory power. Other than health benefits an essential oil is distilled from the leaves that is used in perfume.
Vitamin C: 41.6 mg (per 100 g)
Energy: 15.77 Calories (per 100 g)
Protein: 1.3 g (per 100 g)
Iron: 500 mcg (per 100 g
Reference:
a. Baliga MS, Dsouza JJ. , Amla (Emblica officinalis Gaertn), a wonder berry in the treatment and prevention of cancer , European Journal of Cancer Prevention. 20(3):225–239, MAY 2011, DOI: 10.1097/CEJ.0b013e32834473f4, Issn Print: 0959-8278
b. Grover Harpreet Singh, Deswal Himanshu, Singh Yogender, Bhardwaj Amit , Therapeutic effects of amla in medicine and dentistry: A review, Year : 2015 | Volume:  7 | Issue Number:  2 | Page: 65-68
c. SRIVASUKI K.P. NUTRITIONAL AND HEALTH CARE BENEFITS OF AMLA Journal of Pharmacognosy,  ISSN: 0976-884X & E-ISSN: 0976-8858, Volume 3, Issue 2, 2012, pp.-147-151