Breathe safe this Diwali. Diwali is a 'festival of lights' and a time to celebrate the victory of good over evil and spreading happiness among people. The lighting up of the homes with 'diyas'; the decorative 'rangolis' that adorn our doorsteps, and the joyous gathering of friends and family are keenly awaited aspects of Diwali festivities. As we prepare to celebrate the festival we should be conscious about staying safe during the celebrations.
Health issues are the major problem that we need to concentrate this festive season.  The fireworks cause a number of health snags like breathing problems, skin allergies and also pollute the environment with harmful chemicals.The usage of fireworks  increases the rate of respiratory woes during the festival. The toxic substances used in the fireworks releases toxic gases that are harmful to all living beings.  During Diwali, cardiac & respiratory problems (pulmonology) are on rise and will intensify the trouble for patients already suffering from lung and heart diseases, blood pressure and diabetes.
Silver foils on sweets contain harmful chemicals which is dangerous to the body and can also damage the placenta and harm the foetus in pregnant women.
Precautions to avoid health ailments:
People who are suffering from bronchitis and asthma are advised to see their doctors and revise their prescription of medicines during the festival period.
Using masks to cover the nose is also advisable as this can effectively prevent inhalation of smoke.
Instead of fried food and rich sweets, platters of sugar free chocolates, juice combos, dried fruits, unsalted nuts and fruits can be shared.
Burns in various parts of the body is very common and can need emergency care. Install a fire extinguisher, a sand bag or water containers near the area where you burn crackers to prevent a mishap. Never dispose half burnt firecrackers- douse them with water before throwing them away.
Wear appropriate clothing when lighting lamps and bursting crackers, especially avoiding synthetic clothes.
Intake of fried foods and sweets aggravates those with acne. The atmospheric pollution can cause irritation on the skin too. So get your skin cleansed once the festivities are over. Meet a doctor in case of any skin irritation. Drink at least 8-10 glasses of water a day to keep your skin hydrated.
Some simple measures to safeguard from excessive air pollution :
Stay close to trees and greenery
Avoid travelling in open transport
Use a pollution mask every time you are set to go out
Avoid exercising outdoors
Drink plenty of water which helps in flushing out the toxins from your body
Eat foods that boost your immunity such as Vitamin C rich citrus fruits.
 Ensure that this year's Diwali is a safe experience to all.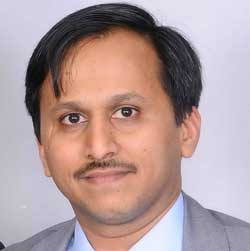 Dr Hirenappa Udnur
Consultant- Pulmonology,
Columbia Asia Hospital, Hebbal