Tatkshana ayurveda is trying to bring in a revolution in the Ayurvedic pharmaceutical sphere by giving maximum benefit of Ayurvedic medicines by retaining their effectiveness and potency. Ayurvedic treatments are personalised and it focus on fresh medicines.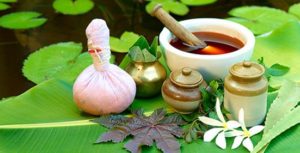 Tatkshana means 'Immediate'. It firmly believe that 'Nature treasures all the secrets of treatments for all diseases.' Ayurvedic medicines display significantly greater potency leading to quicker results only when they are administered immediately or within a few days of preparation. Indian antiquity is replete with notable references to the importance of freshly made medicines and their efficacy like 'navanyeva hi, yojyani ,dravyani, akhila, karmasu' meaning the herbs should be freshly made in to formulations at the time of requirement.
There is a common conception that Ayurveda is probably one of the best medicine but slow in curing. What is the reason for such criticism? Whereas there are examples of Rishis curing the diseases in moments with herbs such as sanjeevini. Ayurvedic medicines start loosing their potency day by day and when a patient receives a medicine made long ago do not get the intended results. So Tatkshana ayurveda is trying to bring in a revolution in the Ayurvedic pharmaceutical sphere by giving maximum benefit of Ayurvedic medicines by retaining their effectiveness and potency
Tatkshana ayurveda makes the medicines when it is required and make use of it in a short period of their making. This is being researched at their R & D centre in Purnayu Bio Science Pvt Ltd,, Bangalore.
Just like we have the habit of making coffee or tea when they are required, ayurvedic herbal medicines can be prepared afresh when they are required. The properties of herbs starts changing when they are cut open or made in to powder or boiled in water or changed in to other forms. This is a natural phenomena and considering this fact, Tatkshana Ayurveda advocates the use of freshly made ayurvedic medicines. Just like restaurants serving freshly made foods, experienced ayurvedic physicians at Tatkshana Ayurveda practice the old style of treating the patients with freshly made medicines.
"Swarasa" is such one medicine form where the herbs are freshly crushed and juice is extracted. Swarasa show better results than any other form of medicine in cases of rejuvenation of body, stopping over bleeding, curing wounds, reducing acidity as well as treating life style health issues such as diabetes, obesity, anaemia, ulcerations, and even cancer. There are more than 20 types of swarasa practiced in Tatkshana Ayurveda such as Amla swarasa, Amrutha swarasa, vasa swarasa, kantakari swarasa, brahmi swarasa and lajjalu swarasa.
Tatkshana Ayurveda has a vision where it advocates approaching an ayurvedic practitioner as early as the initial symptoms, followed by proper diagnosis in ayurvedic way of nadi pareeksha and treating with freshly made ayurvedic medicines to get immediate and long lasting relief.
One of Tatkshana ayurveda's most distinguishing factors is knowledge on the availability, concentration and utility of a wide variety of medicinal plants. As against the prevailing industry standards, they do not use substituted or adulterated plants or raw materials in any of their preparations. They follow stringent methods of quality controls for identification of raw materials and plants.
Purnayu Bioscience Pvt. Ltd:
Purnayu Bioscience Pvt. Ltd. is one of the most trusted names in the Ayurvedic pharmaceutical industry in India. It hopes to play a part in the resurgence of ayurveda and contribute towards making Bangalore a central hub for the global ayurvedic revolution. The company is primarily engaged in the manufacturing and supplying of herbal ayurvedic medicines.
It began its journey with just 2 founders and with a dream of providing the best possible Ayurvedic medical treatment solutions to patients at affordable prices. Today, they are a certified industry pioneer and are proud of the fact that the company is now one of the fastest growing Ayurvedic companies in India. It have a sprawling manufacturing facility in Yeshwantpur, Bangalore.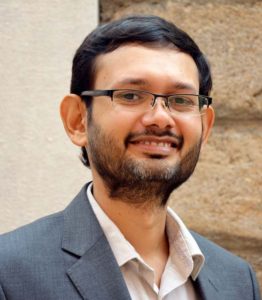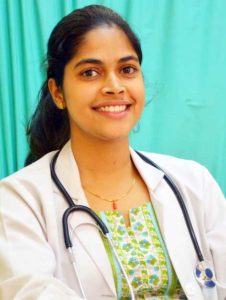 Dr. Ashakiran             Dr. Manasa Bhat
Director                           Chief Physician
Tatkshana Ayurveda
Purnayu Bio Science Pvt Ltd
#29/55, Industrial Suburb, Rajajinagar Extn.,
Yeshwanthpur, Bengaluru – 560022
Whatsapp: 94805 39053
Email: tatkshana@purnayu.com
http://www.tatkshana.com